Construction Factoring – What is it and how does it work?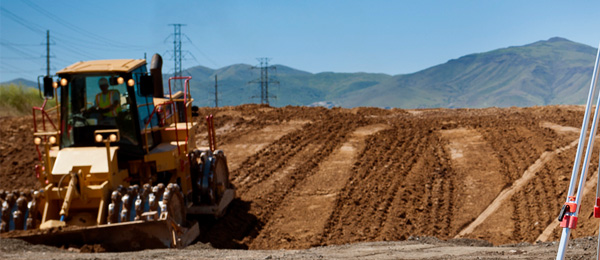 Construction factoring is aimed at construction contractors who are required to submit applications for payment to main contractors and then wait for these applications to be signed off and then wait again for payments to be processed. In the meantime the contractor may have wages and suppliers to pay so they need access to cash.
Construction factoring can be a good way for contractors to access cash against unpaid and uncertified applications for payment.
If you are a construction contractor and need to improve cash flow why not contact the team at Funding Solutions today on 0845 251 4040.
Let's take a look at what construction factoring can do for your business:
Typically construction factoring will provide between 20 – 60% against unpaid and uncertified applications for payment.
The service not only provides valuable working capital but also provides a professional credit control service to ensure debts are collected efficiently.
Bad Debt Protection can also reduce the risk of bad debt from businesses that become insolvent.
You will have access to expert Quantity Surveyors who will assist you in reviewing your contracts and advising on any onerous clauses that may prevent you from getting paid.
The QS's will also work with you to ensure you adhere to the contract to limit the disputes on final accounts.
In talking to construction factoring clients there is sometimes a frustration linked to the cash generated. It is important as a construction contractor you understand how the prepayment is generated and what applications are eligible for funding. Let's take a closer look at how construction factoring works:
Prepayments of 20 – 60% are applied to eligible applications.
The debtor concerned will obviously need a credit limit so the outstanding application values will need to be within this credit limit to receive funding.
On occasions funding can be restricted by way of a 'high involvement' limit if a lot of your outstanding debt is to one customer. It is important to try and anticipate this and understand the impact on cash flow.
Final accounts are not financed as there are often offsets or disputes so lenders will not finance final accounts. To maximise the funding available it is important to discuss with the lender what constitutes the final account as they may consider the last 25% of the contract value as the final account.
It is also important that the applications you submit are as accurate as possible. Construction factoring companies monitor the conversion of these applications. This means they analyse what is applied for compared to what is paid. Over the course of a contract if this drops below 90% on a cumulative basis the funding will be stopped on that contract until it is rectified.
Variations will need to be authorized and signed off before they can be funded.
What other requirements are there for construction factoring?
The construction factoring company will want to see monthly management accounts from the construction contractor.
They will also want to see weekly bank statements.
If you would like to discuss construction factoring in more detail please contact us on 0845 251 4040
Ideal sectors for construction factoring include contractors in the following disciplines:
Ceilings and Partitions
Plastering/Dry Lining
Diamond Drilling
Fast Track Shop Fitting
Industrial Doors
Joinery
Landscaping
Painting and Decoration
Tiling
Property Maintenance
Pitched Roofing
Pre-cast Concrete
Plumbing and Heating
Property Refurbishment
Non Structural Steelwork
Traffic Management
Internal Fit Out