Invoice Finance with Sale or Return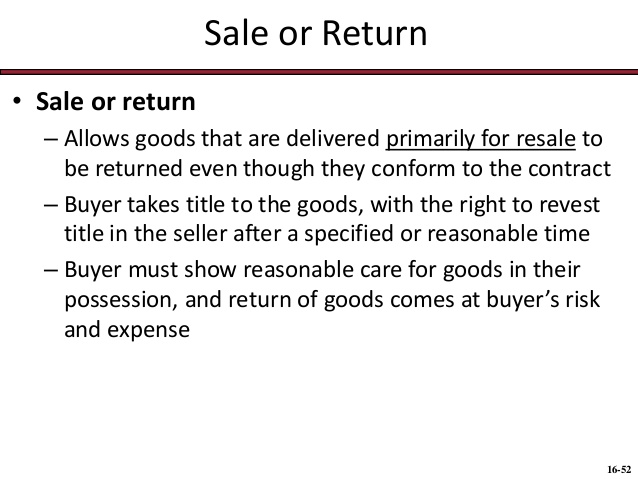 We have put in place an invoice finance facility for a business with 'Sale or Return' clauses in it's contracts with customers. Our client is a £23m turnover supplier of greeting cards, toys, gifts, apparel, confectionery, nursery and homeware. Due to the highly seasonal nature of what they do, they have cash flow pressure ahead of their peak selling period when suppliers want paying. As such they needed a cash flow solution that would provide the funding they needed.
What is 'Sale or Return'?
Sale or Return (SOR) is a sale made where a business guarantees to take back any goods that the customer does not sell. Effectively there is no outright sale, so the debt does not exist. This guarantee can be in writing, on the customer order, sales catalogue, other contract, verbal or simply industry practice
'Sale or Return' clases allow customers to buy large levels of stock but allows them to return what they don't sell. It is a feature with the likes of Argos who want stock across all their stores and it is also a feauture for many seasonal products such as Christmas cards.
Why don't Invoice Finance Companies Like It?
Invoice finance lenders want to know that an invoice raised is for a firm amount. In other words, they want to know that an invoice raised for a certain amount will be paid in full for that amount. The problem with these clauses is that it opens the door for a large credit note at some stage which will offset the amount due from that customer. This creates uncertainty for the lender and could create a situation where they have advanced funds and the outstanding invoices are less than what they have advanced creating an overpaid situation.
Solution
We were able to ascertain that the customers were credit worthy which is the first point of call with any invoice discounting facility. The next step was to analyse the historic level of returns. We could see that this level of returns were fairly predictable using this historic data. The sales staff of our client were also heavily targeted on return levels. With this data we were able to structure those sales with 'Sale or Return' at a lower prepayment than the rest of the facility.
Deal Summary
We provided a £2.5m confidential invoice discounting facility to facilitate the payment to overseas suppliers. There is also the potential option of a trade finance should the client feel that they require additional working capital over and above the facility we set up, however there own cash flow forecasts show that the funding provided more than adequately covers their cash flow gap.
The 'Sale or Return' turnover will be funded at a reduced rate of 50%. This is because historic returns run at 30%. If the historic returns were lower this could be increased. In essence, the returns are viewed as any other credit note dilution. However, as it is higher on these specific sales it was better for the client to run two separate ledgers to maximise cash generation from the facility.
Conclusion
If you are a business with 'Sale or Return' clauses featuring in your contracts and you require a cash flow solution, please speak with us on 0845 251 4040 or e-mail finance@fundingsolutions.co.uk