The Team
Ian Hepworth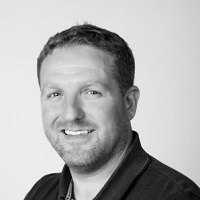 Ian has worked in the business finance industry for over 15 years and is well versed in helping businesses raise funding. He understands the business finance market well and knows which lenders can help in which situations. Whether you are looking for more money, cheaper money or better structured borrowing Ian will be able to guide you through your options.
Having worked in specialist divisions of major banks Ian has helped a wide range of businesses. However, Funding Solutions was founded on the back of Ian's frustrations that he could not help more businesses. He has a natural willingness to help people and Funding Solutions was founded on a real desire to help business owners.
Ian has a MSc in International Banking and Corporate Finance.
At home Ian is the proud father of a little girl. He enjoys football despite being a long suffering Sheffield Wednesday supporter. He also enjoys rugby, sailing and walking with his dog Bo.
You can find Ian on LinkedIn and Google+.
Mark Endersby
Mark is an ACA chartered accountant who qualified with Arthur Andersen. He is a well-respected business trouble shooter and has operated as an FD to numerous SME's. Mark has also started several of his own businesses and as such he has had to raise finance himself. He is well versed in the frustrations that SME's face when raising finance and trying to grow.
Having a solid financial background coupled with his experience within SME's Mark can both empathise with business owners and advise them on finance and other more general areas. He is also well experienced in dealing with HMRC.
Mark is a keen Crystal Palace fan and enjoys coaching junior rugby. His own rugby playing career was cut short with a shoulder injury which he is happy to tell anyone about. He is very much a family man and has three children.
You can also find Mark on LinkedIn.